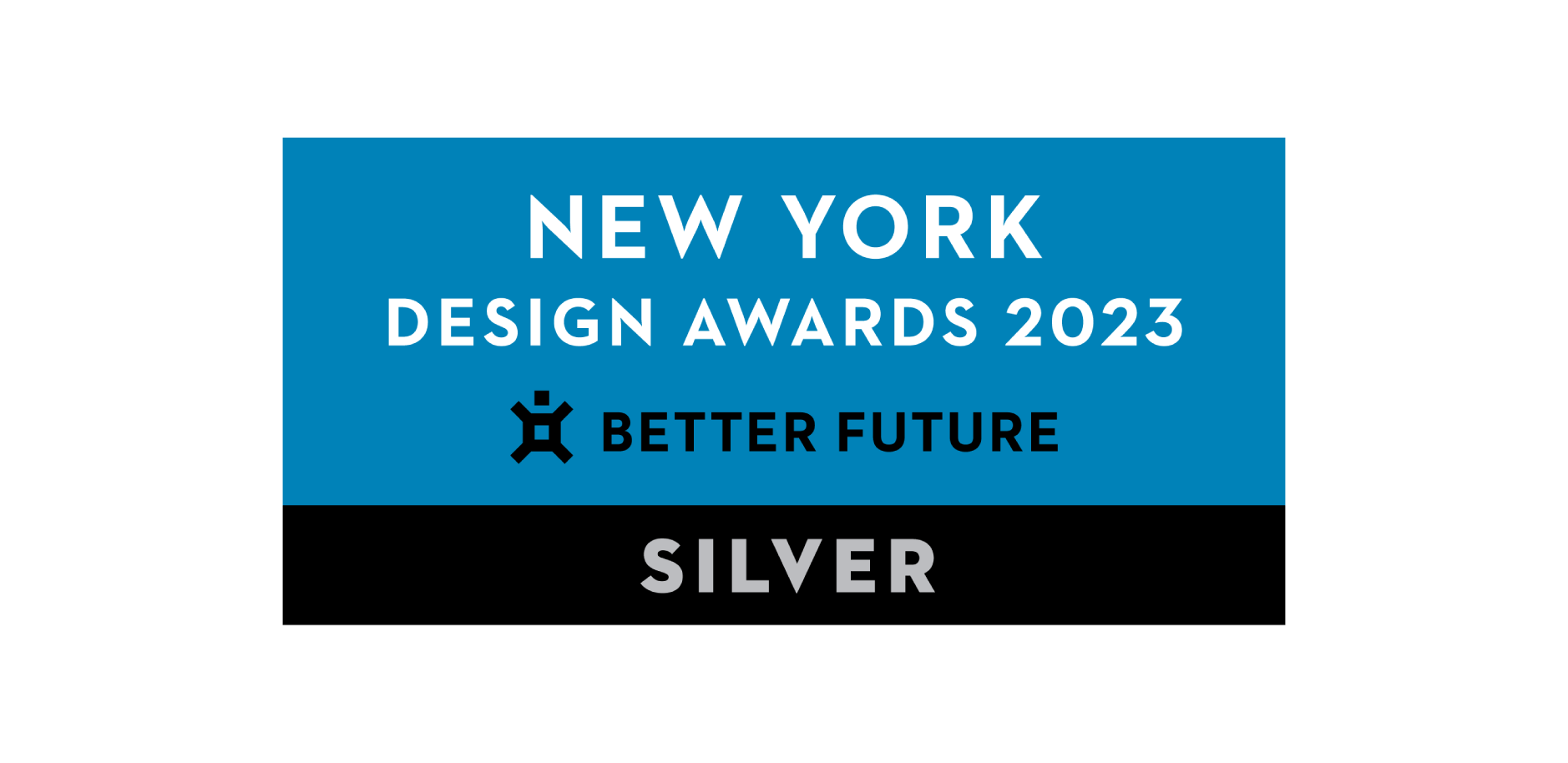 Eco Pod - Silver Winner - New York Design Awards 2023
Source: Better Future Awards
As part of its consistent dedication to innovation, Hotel Emporium created ECO POD, a powerful and eco-conscious addition to its already robust collection of premium hotel amenities - notably, the first of its kind across the hospitality industry. The design of ECO POD was incredibly strategic as it falls in line with the company's goal of bringing zero-plastic solutions to the hospitality industry, as the company thoughtfully examined its approach to materials and packaging, as well as the issue of single-use plastic pollution, heavy liquid formulations. and bacteria contamination that arises in dispensers.
Project Brief

As the hotel industry represents 1% of plastic waste globally, there is an increased need to create more eco-conscious products that don't fall short in quality and provide an exceptional experience for the modern guest. In 2018, Hotel Emporium enlisted its team of experts to begin ideation around a product that would help move the hospitality industry towards a zero-plastic future while also providing a seamless and luxurious experience through premium amenities.

With this, ECO POD was born. A truly unique eco-friendly line of bath amenities, ECO POD is a pioneer product against single-use plastic pollution, heavy liquid formulations and bacteria contamination common to dispensers. Easy to use, easy to ship and easy to compost, ECO POD is packaged in fully compostable paper and is made with bamboo, sugarcane and wood fibers, and is printed with soy-based ink printing.

ECO POD boasts a concentrated, waterless powder formula that offers lighter transportation, less water consumption and an overall lower carbon footprint. For the user, each pod has up to four uses per pod, depending on hair length and use. It's easy: simply pour some powder into the hand, add water and rub the hands to turn the powder into a light, creamy lather for use on wet skin and/or wet hair.

Project Innovation/Need

The repercussions of a "business as usual" approach to hotel amenities design and manufacturing is simply not conducive to supporting the ever-rising environmental issues of our planet. Hotel Emporium, a company that has built itself on the desire to support sustainability, has since its inception in 2003 kept its finger on the pulse of constant change. It recognized the need to develop an eco-friendly product designed to push towards a zero-plastic future and thus began the development of ECO POD. Unique aspects include:

Zero-plastic packaging: paper packaging is fully compostable with bamboo, sugarcane and wood fibers, as well as soy-based ink printing Single-use amenity: waste stackable product containing up to four uses per pod, ensuring a bacteria-free environment and easy disposal Water activated formula: powder-based product allows for lighter transportation and lower carbon footprint - just add water to use

Design Challenge

As most of the Hotel Emporium team's experience has originated in various facets of the hospitality industry, there was a collective knowledge about what appropriate timing would look like for the launch of ECO POD.

The real challenge involved manufacturing, as the line was created 100% plastic free and utilized materials that are more rarely used in the industrial market. It was also brought to a factory that needed to adopt new manufacturing and assembly processes.

Through perseverance and constant learning, the Hotel Emporium was able to tackle the manufacturing challenges and create a product line unlike any other in the hospitality industry.

Sustainability

At Hotel Emporium, sustainability leads the way, not just in the development of eco-friendly products but in our entire process, all the way from concept creation to establishing the ultimate guest experience. ECO POD is an excellent demonstration of our focus as it was developed to solve the various issues that hotels regularly face, which include heavy transportation, limited storage space, single-use plastic waste and bacteria contamination.

In the end, ECO POD solves pain points in its very design for the eco-conscious end-consumer, as well as for hotels by enabling easy product sourcing and management to ensure long-term sustainability.

Product Design - Commercial & Industry

This award celebrates creative and innovative design for either a component or overall product. Consideration given to aspects that relate to human usage, aesthetics, selection of components and materials, and the resolution of assembly, manufacturing and the overall function.